Perfect Stocking Stuffers 🎄 (Or Treats for Yourself 🤫)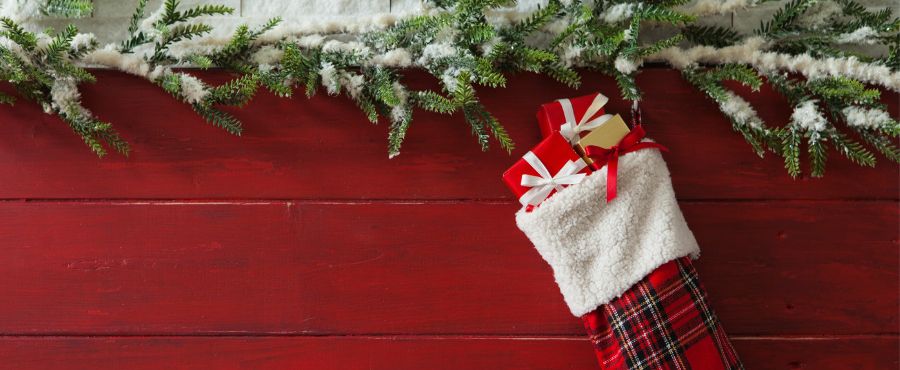 Shop Small with Wild Clementine Co.
It's that time of year where (at least, in my neck of the woods) the days grow absurdly short and the chill seeps right into the bones… The perfect weather to cozy up and get ready for the holidays! Shopping small (and online) means you can avoid the harried crowds at the mall, saving time, gas money, and your nerves in the process. A win-win-win situation, if you ask me! Here are three perfect gifts to tuck into someone's stocking (or to add to your Pinterest wishlist to make sure someone knows to get it for you!) this holiday season.
First up is a perennial holiday favorite: Reusable Handwarmers! These cozy flannel squares come in a pair and pack a punch of warmth after 30 quick seconds in the microwave. They are perfect for…
kids who walk to school

teachers who have recess duty

dog walkers

friends who complain their car takes too long to warm up

people who would rather avoid those chemical hot packs

the postal worker who has been delivering an embarrassing number of packages to your house

the auntie whose hands are like ice when they try to give you a hug at the family gathering

and literally anyone else living in a cold climate!
And actually… you could even get this for someone who doesn't live in a cold climate because they can double as gentle ice packs! They are an especially perfect size for young children to pop on a bruised knee, but of course they work great for adults, too. Speaking of which…
If you are looking for a self-care oriented gift, you should check out the hot + cold therapy packs. They are the larger, fancier cousins of the hand warmers, made in beautiful, bold prints and a perfect gift to remind someone to pamper themselves more often. Just heat it up in the microwave in 30-second increments until hot and apply it to a crampy tummy, tense shoulders, or a sore back. On the flip side, chill your pack in the freezer and use it to calm migraine attacks or reduce inflammation. If you're looking to give a more substantial gift, this can also be tucked into a spa basket, complete with bath bombs or salts, some relaxing tea blends, and fluffy socks!
Of course, we would be remiss not to mention the Wild Clementine Co signature best-seller: dish covers! They are great for anyone looking to reduce plastic waste because they will slip over your favorite bowls and plates, but they are especially coveted by bakers to use while proving their dough. They come in multiple sizes (4"-14" bowls can be covered) and tons of fun prints. There are two other variations: rectangular covers to slip over casserole dishes, and flat proofing covers for doughs that need a final proof after being shaped. All of the covers are easy to use and care for, which is important for any avid baker! Plus, they will look really cute rolled up and tucked into a stocking on Christmas morning, even without any additional wrapping. Super-eco points!
It feels like I woke up one day and every food blogger had a sourdough starter… but where are you supposed to get one?! Summit Sourdough has managed to dehydrate their 125 year old starter so that it can be shipped right to your door! It comes with directions on how to rehydrate and care for it (but unfortunately no suggestions on what to name the starter, that's all you). This starter is proven to consistently triple in size, so it's a perfect gift for a baker who has trepidations around sourdough.
Finally, if you know the person you're shopping for is going to love a Wild Clementine Co gift, but you want to give them the opportunity to pick out the perfect print, you can always get a gift card! They are delivered by email, but you can always write a heartfelt message in a beautiful greeting card and include a memo regarding the gift card. This is my personal favorite gift!
Hopefully this guide has helped you find a few treats for those you love (including yourself!) to spread some joy this holiday season. If you need extra help finding the perfect gift, feel free to reach out. Just be sure to order before December 10th, because handmade gifts take a little extra time 😘