Cozy Autumn Recipe Round Up 🍂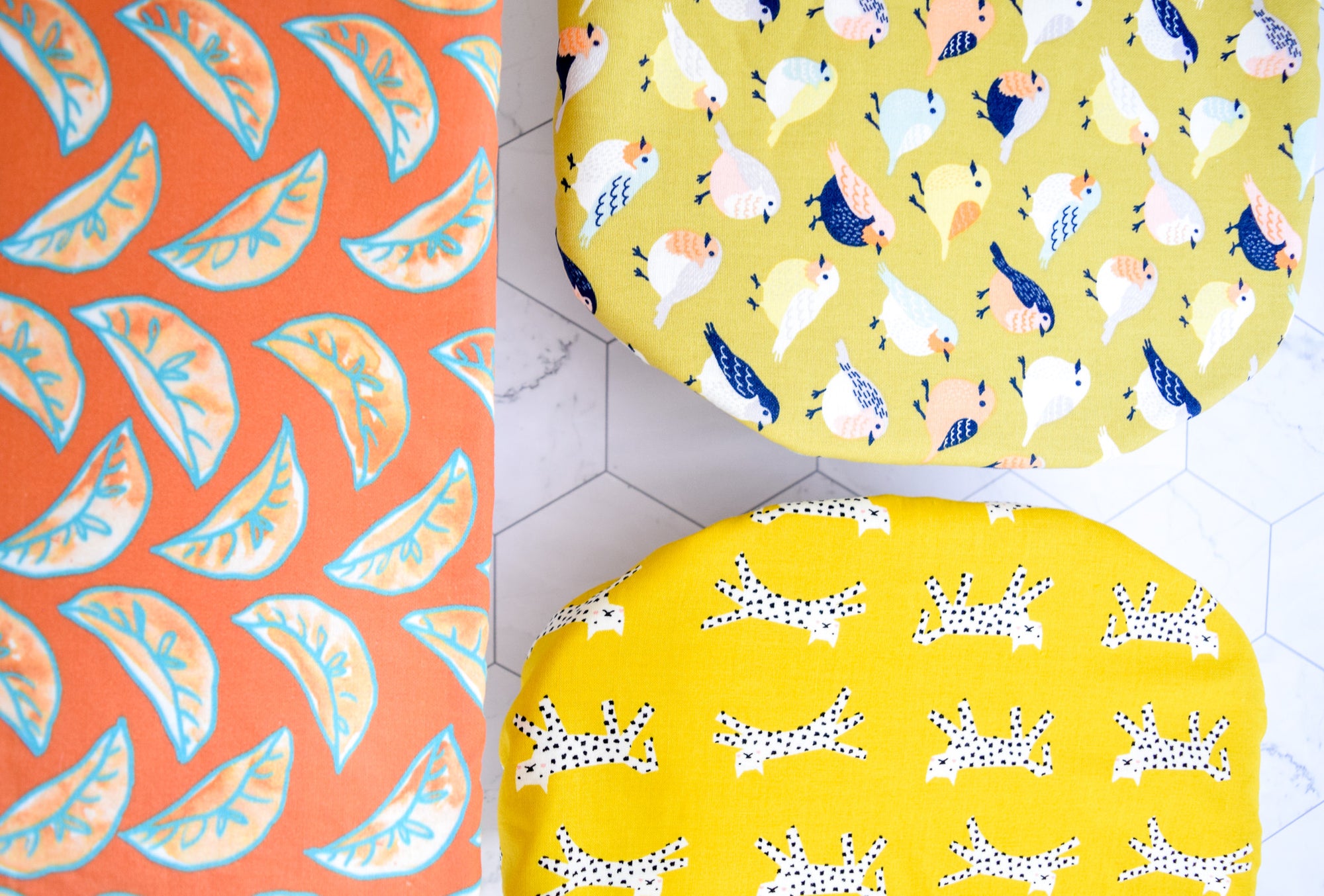 As the weather turns chilly (RIP summer), one way we can usher in some coziness is through scrumptious food… And what better way to celebrate the launch of our Casserole Dish Covers than with a recipe round up of things we're hoping to cook up soon! Once they cool down, you can slip a cover over your leftovers… or if you're bringing food to a party, your cover will keep your dish safe AND be a conversation starter 😉
Here are five recipes that use a casserole dish to get you started. Leave a comment and let me know when you've tried one!
Sweet Treats
I remember in my youth, I thought to myself, "Cinnamon rolls! What a quintessential bake. I'm sure it'll be easy!" Yeah, no. I was so scarred between the mess of an overly sticky dough all over my countertop and the burnt tops with raw dough underneath that I swore off baking Cinnamon Rolls ever again… until I saw a video for spooky Halloween orange-colored rolls with deep black cinnamon-cocoa filling, linking to this recipe as the base. It was too cute to resist, and I'm glad I gave in because these are AMAZING! Definitely don't skip the heavy cream before baking for cinnamon rolls that are gooey in a good way (ie: not raw dough).
This is the one recipe from the bunch I haven't yet tested myself, but I'm thinking it would make a great dessert after a meal with friends… and it would still feel appropriate to eat as breakfast the next day 👀 With only one tablespoon of sugar in the filling, I think it'll hit the perfect "not too sweet" spot! Since I'll want leftovers, I will probably double this recipe and pop it in a 9"x13" dish instead of the recommended 6"x9". The recipe as written is gluten-free, but you can also make it vegan by swapping the butter for a vegan butter.
Any recipe with "brown butter" in the name immediately gets put on my "To Make" list, and this cake does not disappoint. The nuttiness of the brown butter really elevates the cake, but it's still a chocolate sheet cake so it feels very approachable (not to mention kid-approved)! Wouldn't this be so cute under the Pink Banana print from the Fall Casserole Dish line?!

Savory Dishes
This meal has been in my autumn rotation for a few years; the butternut squash, black beans, and cheese combo makes it a hearty and filling vegetarian meal. Personally, I like using premade salsa verde, but it can be a little salty, so I use black beans cooked from dry in a slow cooker to help balance out the flavors a bit. One of my Mexican friends upon eating this dish commented that she was annoyed at the loose use of the word enchilada; she suggested migas casserole might be a more fitting title, but either way it's a lovely and tasty autumn meal.
Although Deb may have started a whole debacle regarding how to properly cut a sandwich, this is one of her recipes that won't cause a stir! This simple baked ziti (or mostaccioli, or penne, or whatever pasta shape you have handy) is the perfect dish when cooking for a crowd. You can even prep it, split it in two, and freeze one for later! Ooh, or how about freezing one up and gifting it along with a casserole dish cover for a housewarming or an expecting parent? I personally start with the recommended 28oz can of tomatoes, but usually end up adding another 16oz can of tomato sauce for an extra-saucy bake.
Hopefully you found the perfect recipe to try this fall to pair with your casserole cover, and if you have another favorite cozy recipe, drop a link in the comments or tag @wildclementineco on Instagram! Can't wait to see what you make 🧑‍🍳